Hiring and sale of semi automatic banding tongs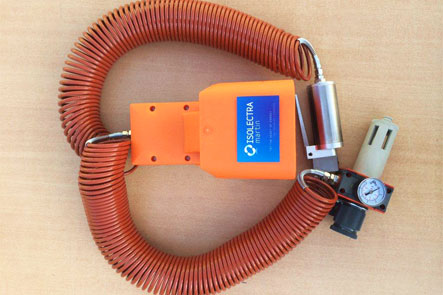 Isolectra offers a strapping pliers rental service. The purchase of a clamp or a complete post is also possible on request.
Pneumatic clamp is used for strapping "C" circuits. It makes it possible to maintain the tension of the strapping band during the welding.
Comes with a set "F.R.L" (filter-regulator-lubricator), it is characterized by:
– its profitability
– its reliability
– its maneuverability
– its simplicity.