Standard Magnetic Cores and Toroids, or produced to your drawing – Epoxy coating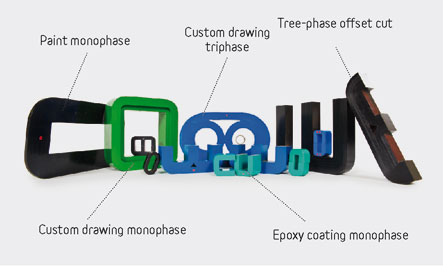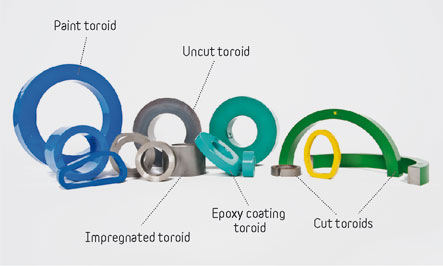 The quality of the products sold by Isolectra Martin is known and recognized.
Large sectors of the industry trust us, such as avionics, rail, automotive, space, defense, measurement, medical etc.
In the course of his experience, Isolectra Martin has been able to develop and improve its manufacturing processes and continues to meet the demands of increasing demand.
The management of traceability and the control of processes are all essential criteria to meet the expectations of the customers.
The expertise Isolectra Martin
Working of grain plate oriented in 5/100, 8/100,10/100, 18/100, 23/100,30/100, quality M5 MoH (HIB):
– Coating
– Raw cutting finish, standard quality and C, painted, unpainted
-Controls and tests
Machining of the Ferrite
Winding bracket:
– Pressboard/Laminate formatting
-Tools and plastic injection
-Manufacture of metal accessories